So the other day, after the gym, I went to the Dollar Tree. (one of my favorite stores.) The Dollar Tree doesn't always give you the best quality, but you can find some pretty decent things for your money. Sometimes I am pretty amazed when I do find something that is only a $1, when I seen it somewhere else for more. I usually walk down every isle and waaaalaaa I cam across these bad boys. I'm not sure if I am the only one who has came across these since I never seen anyone do a haul w. Dollar Tree eyelashes. I do know that they are not human hair of course, but for a buck.. HEY. Check them out. I am thinking of doing a review on them just to see if they actually can hold up all day. Let me know if you have seem them at your Dollar Store. I am curious to know!!!
xoxoxox. -Ladi Fierce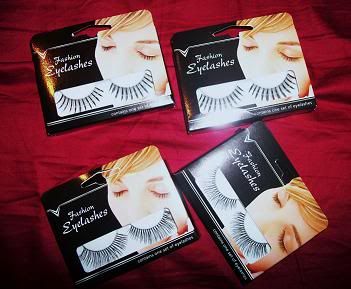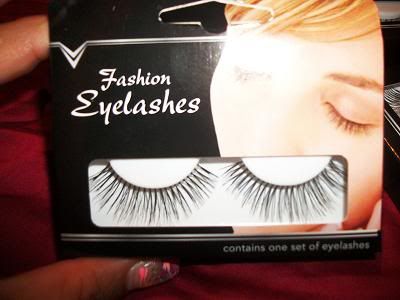 I also came across this lipstick L.A Colors in Cherry Red. I didn't have a red lipstick before, because I always thought I wouldn't look good in it, but from trying it out I actually thought it looked pretty good. I will post a pic of me w. it on asap.